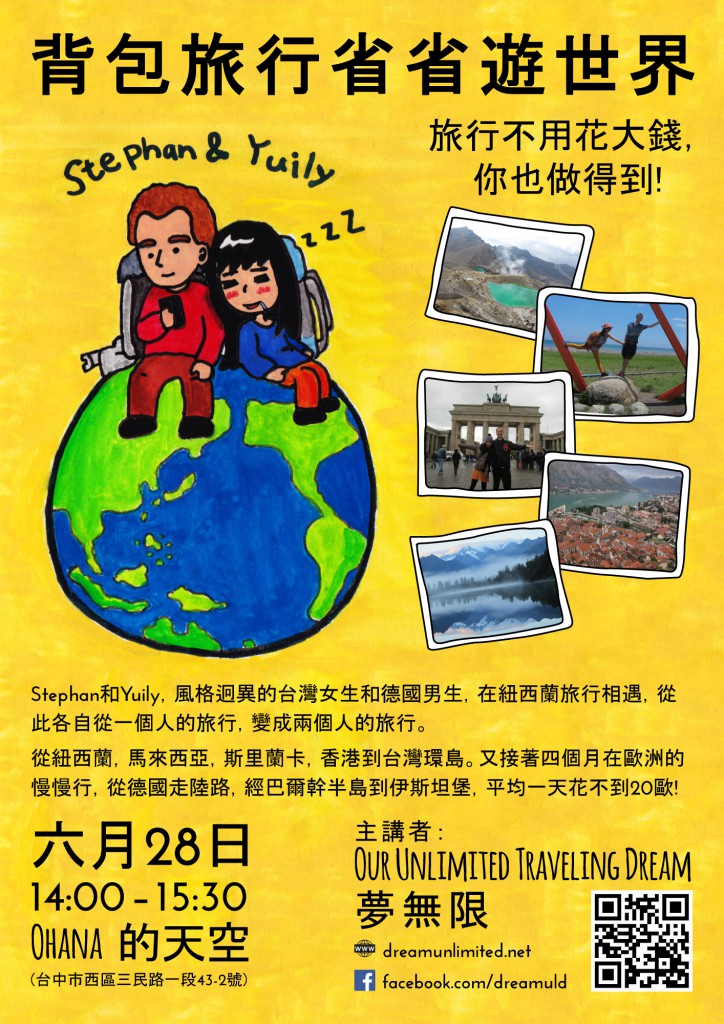 We are proud to announce our first speech. Please join us on Sunday, July 28, at Ohana Cafe in Taichung, Taiwan. We will be talking about the adventures we had so far, differences between Asian and European traveling cultures, our future plans and show how you can live our dream, too! We are going to have a montage of our pictures and Yuily's comics ready for show.
It's a nicely styled cafe, a short hop by bus from the train station. For more information about them and directions, check out their Facebook-Page!
There will be a minimum charge of NT$150 for drinks. Space is limited so please come early!
Comments